Want to try out some new authors?
Why not check out a free read?
If you don't like the ebook, just delete and you're done.
Here are a few of places where you can find some great stories.
Most publishers now offer a number of free read that they distribute to major outlets.
Here are some links:
http://www.amazon.com/s/ref=nb_sb_ss_i_2_8?url=search-alias%3Daps&field-keywords=free%20kindle%20books%20romance%20and%20sex
http://www.allromanceebooks.com/
http://www.smashwords.com/books/category/59
The wilder rose press has free reads.
http://www.wilderroses.com/

Also, here is mine.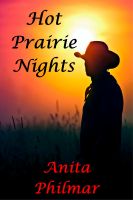 https://www.smashwords.com/books/view/256801

Hope you find lots of books and authors that you love,


Anita
www.anitaphilmar.com